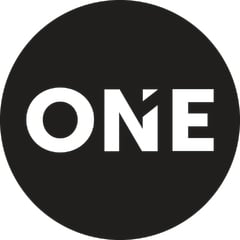 Realty ONE Group Life Style
About this property
SeaHill at West Coast Crescent is a quiet residential neighborhood that is situated between the picturesque shoreline of West Coast Park and the verdant greenery of Clementi Woods Park. Enjoy living on a seaside with the peace of a hideaway and the close proximity to nature. Spend time with the family enjoying the lifestyle amenities within the community, such as the Sky Pool, Spa Island, and Massage Pavilions, as well as nearby recreational opportunities at West Coast Park.
SeaHill is located in District 5's West Coast Crescent, a neighborhood with a waterfront setting. The National University of Singapore, as well as a large range of leisure opportunities and renowned parks, are all easily accessible. The Clementi MRT station on the East West Line and the Haw Par Villa MRT Station provide residents with convenient access to other areas of the island.
Buona Vista / West Coast / Clementi New Town
While the West generally does not get as much love as the East in Singapore, District 05 is an example of a district that has undergone many redevelopments over the years to become more modern and accessible to residents.
Situated in the southwestern region of Singapore, District 05 includes:
• Buona Vista: Not only is it home to One-North, a bustling business park, but Buona Vista is also known as a "university town" with its proximity to a large variety of educational institutes.
• Clementi New Town: Having undergone major redevelopments in 2013 and 2019, Clementi New Town is now a vibrant and integrated residential estate with a wide array of public amenities.
• West Coast: The quieter enclave of West Coast is primarily private landed homes and condominiums adjacent to West Coast Park.
Parks and Sports Centres
When it comes to nature and green spaces, residents of District 05 have plenty of options. One of the prime examples is West Coast Park. With 50 hectares of land all sorts of outdoor activities like designated campsites for camping, a massive adventure playground for kids, barbeque pits along the coast, spacious fields for kite flying, and more, there's so much to be done.
Apart from this main park, other notable green spaces include Clementi Woods Park, Firefly Park (Clementi), Sunset Way Park, West Coast Gardens, one-north Park, Kent Ridge Park, and Ulu Pandan Park Connector amongst many others.
For fitness enthusiasts, there are plenty of facilities to get your sweat on! From the Clementi Stadium (with running track, pitch, and fitness corner), the West Coast Community Centre with badminton courts, basketball courts, and volleyball courts, to the variety of fitness studios at Buona Vista, and more, there are plenty of public and private fitness studios you can choose from.
Schools, Libraries, and Other Public Facilities
This trinity of estates is well-known for the wide variety of educational institutes they house. After all, Buona Vista is also home to the Ministry of Education.
Of the many educational institutions concentrated in this district, the most notable of all is the National University of Singapore (NUS)– one of four of Singapore's public universities.
Other nearby tertiary institutions include Singapore Polytechnic (SP), Ngee Ann Polytechnic, Singapore Institute of Technology (SIT), and Anglo-Chinese Junior College (ACJC).
For parents of children of primary and secondary school age, there are schools like Nan Hua Primary, Qifa Primary, Clementi Primary, Tanglin Secondary, Kent Ridge Secondary, Nan Hua High School, and NUS High School to choose from.
For book lovers, you'll be glad to know there are not one but two public libraries nearby – the Clementi Public Library and Our West Coast Library.
Food & Beverages (F&B) and Retail Options
With a myriad of malls like the Clementi Mall, 321 Clementi, West Coast Plaza, Clementi Arcade, NeWest, Star Vista, Rochester Mall, Holland Road Shopping Centre, and more, residents in District 5 truly have all their lifestyle and entertainment needs at their doorstep.
When it comes to food, for affordable hawker fare, there's the West Coast Food Centre, Clementi 448 Market & Food Centre, West Coast Drive Market, West Coast Market Square, Holland Village Market & Food Centre, or even Timbre+ One North.
Want a change in palate? There are plenty of places to get your dose of international cuisine, from the many casual chain restaurants in the malls to the alfresco cafes, restaurants, and bars in Holland Village!
Convenient Access Across the Island
With a major expressway (West Coast Highway) running through the neighbourhood and being served by at least 2 major MRT (the Circle and East-West) lines across the island, District 5 offers convenient and easy access to most parts of Singapore.
View The Area
Orchard Tenure: 99-year Leasehold
District: D05 Buona Vista / West Coast / Clementi New Town
PSF: S$1,302.24
FACILITIES & AMENITIES
24-hour Security

Aqua Gym

Basement car park

BBQ Pits

Dining Pavilion

Gym

Jogging Track
Kids Pool

Massage Pavilion
Meeting Pavilion

Spa Pool
Swimming Pool
Tennis Court
2 minutes' walk to West Coast Park
Close to West Coast Plaza and West Coast Market Square
In the vicinity of established schools- Nan Hua High School and National University of Singapore
Want to take a tour of this property?
Fill in your details and we will contact you to confirm a time.