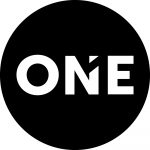 Realty ONE Group Life Style
Estate Agent
Founded in 2005
Our Purpose
A Modern, Lifestyle Real Estate Brand that is Opening doors, across the globe - ONE home, ONE dream, ONE life at a time.
Manifesto
You have ONE life to live. ONE chance to make it meaningful and ONE opportunity to live with no regrets. Take risks, be bold, seize the day and lead with respect. Your circumstances will change, people will change, you will change. Be open to it, embrace it, live it. EveryONE matters and every ONE has a voice.
Our 6cs
Commission - We value real estate professionals, empowering them to achieve greater success, faster.
Coaching - We value people and help develop them through our proprietary education system.
Community - We value communities and vow to make an impact across the globe.
Coolture - We value unity and having fun.
Connect - We value innovation that connects people through technology and branding.
Care - We value relationships and celebrate everyONE
Founded in 2005, Realty ONE Group is an industry disruptor, radically changing the face of real estate with its unique business model, fun coolture, technology infrastructure and superior support for its real estate professionals. The company has rapidly evolved to include more than 18,000 real estate professionals in over 400+ offices across 45 U.S. states, Washington D.C., Puerto Rico, Canada, Italy, Spain, Singapore and Costa Rica. Realty ONE Group ranks in the top one percent in the United States by REAL Trends, has been recognized by Entrepreneur Magazine as a Top 5 Real Estate Company and has been on Inc. 500's list of the Fastest-Growing Companies for seven consecutive years. Realty ONE Group is surging ahead, opening doors, not only for its clients but for real estate professionals.